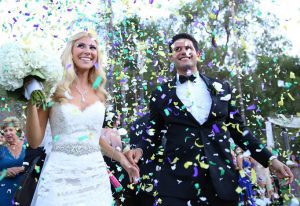 So the wedding day has come and gone – it was the happiest day of your life, and the months of careful planning paid dividends as the day went without a hitch. The honeymoon was a glorious vacation with your soul mate and you're looking forward to spending the rest of your lives together. Friends and family tell you how wonderful your big day was and you can't wait to see the photographs and to show them around.
But your photographs are a disaster! Tears and tantrums ensue. Your memories of your special day are in tatters. It doesn't matter whether you've been let down by a professional photographer or whether Uncle Dave usually takes great photos but had to borrow a friend's camera for your wedding and didn't know what all the settings were. The deed is done, your photos stink, and you don't have a time machine to go back and retake them.
Once the tears have dried, the blame has been laid, and the arguments are settled it's time to start thinking about how to move on. In this digital age it is important to realise that with photographs you don't have to settle for what you see. You will most likely get your photos as image files, but if all you have are traditional prints in an album, then just get your photos scanned to create a digital version. From a simple pimple on your face to global problems with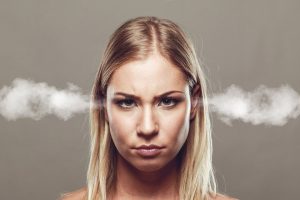 lighting and colour, the latest photo enhancement software allows you to fix them all. With a little investment of time and money you can develop the skills to fix any photo problem. Even the most basic of photo editing programs can create jaw-dropping improvements to your photos and there are plenty of free tutorials on the web to help you develop your skills.
Sure there are programs at the top end of the market with bells and whistles you can pay a few hundred pounds for, but there are plenty of programs available for a more modest investment and these are more than adequate for most problems. You can even license the latest Adobe Photoshop software for around a tenner a month, and that's about the price of a cup of coffee once a week - now that's a cheap hobby by any standards!
Just try to learn to walk before you can run, and explore all the tools and try the preset adjustments like auto-levels and auto-colour. Learn about "layers" so that you can make non-destructive improvements and also undo your changes, and always work on a copy of your photo and not the original. There are so many free tutorials and videos on all the different techniques for photo enhancement and retouching on the internet that you can start to pick it up in no time, and you'll have a blast doing it!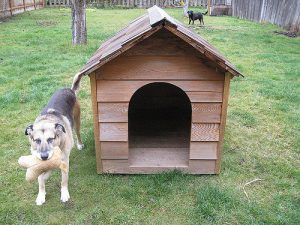 So don't end up in the doghouse. Throw yourself a bone. If you have neither the time or the inclination to try it yourself you can always use the professionals, but the most important thing is to realise that you don't have to settle for second best when it comes to the photos of the special events in your life.
And the same applies even if your wedding photos aren't brand new. Maybe there's always been something that has niggled you about one of your wedding photos (a pimple or a spot), or maybe you missed a particular group photo. Or maybe your photo album is just showing signs of ageing with fading colour or brightness. All of these problems can be fixed, and you could probably repair most of them yourself with a little investment, a little hard work and some practise. But if you need the help of the professionals then Caledonian Digital are here to help with our photo retouching and photograph enhancement services.
Always remember - What you see doesn't have to be what you get!