Photo Enhancement
With our photo enhancement services we can adjust colours & saturation, contrast, brightness, and sharpen images, giving your photos a new lease of life. While photo restoration typically deals with repairing localised damage in parts of your photo, our enhancement service treats properties that affect the whole photo.  
We can:
enhance individual colours

boost colour saturation

recover fading colours

remove colour casts

improve contrast

lighten dark photos

darken light photos

increase sharpness

reduce effects of blurring

reduce colour noise

blur backgrounds
Your photos don't need to be falling apart before you get in touch with Caledonian Digital. Let us breathe new life into your once favourite, but now fading photos. Remember, what you see doesn't have to be what you get! All the details you need are on our Contact Us page.
If the list above doesn't cover what you're looking for checkout our photo restoration or our photo editing pages for a description of other stuff we do. If you can think of it, we can do it!
Photo Enhancement examples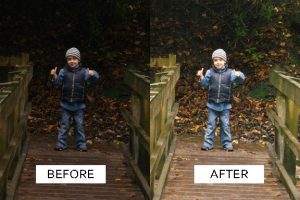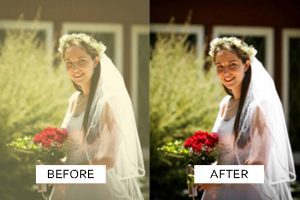 And remember...
you don't pay upfront

you see a proof image first

we work on digital copies

original photos are unharmed

we care for your originals

free print with every order

pay securely using Paypal

100% satisfaction guaranteed

your privacy is protected

fast, friendly, affordable