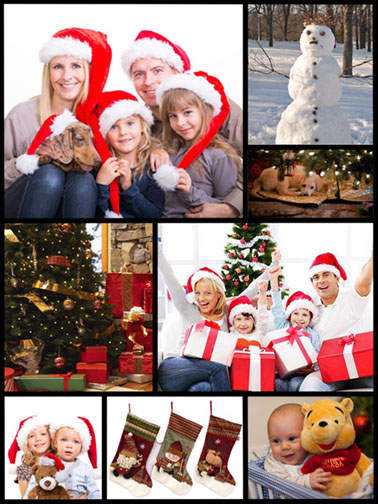 Photo Montage
A photo montage is a great way to make more of your photos, and keep the memories fresh in your mind.
Make a lasting memory of that special day, whether it's a special time of year, a sporting event, a family holiday, or just a day at the park. We'll create a montage of your favourite photos and let you see it before we print it at one of three poster sizes available. They'll look great as a poster on the kids' bedroom wall, or as a wall art to show to friends and family.
Send as many photos as you like, but remember the more you want to include the smaller they'll be on the poster.
Prices, starting from only £34, are inclusive of the editing work and printing.
Remember if you don't think your photos are good enough for a montage we can help by editing and enhancing them to remove the things you don't like.
Buy your 12" x 16" poster for only £34
Buy your 16" x 20" poster for only £37
Buy your 20" x 30" poster for only £40
Photo Montage or Collage
There is often some debate about whether what is being asked for is a photo montage or a photo collage. To be honest at Caledonian Digital we don't mind what you call it, just as long as we understand what you want us to do, and that we deliver what you ask, and leave you delighted with our service. Our friends at the Tate Gallery have clear definitions of each, which probably puts what we do firmly in the "montage" category.
MONTAGE
A montage is an assembly of images that relate to each other in some way to create a single work or part of a work of art
COLLAGE
Collage describes both the technique and the resulting work of art in which pieces of paper, photographs, fabric and other ephemera are arranged and stuck down onto a supporting surface