Pop Art Poster
Star in your own pop art poster and be the envy of all your friends!
For a really personalised touch, send us a suitable photo and we'll create a 4-colour variation pop art poster assembled as shown here in the iconic Andy Warhol Pop Art style. When you are happy we'll print off a poster at your choice of size from the 3 on offer.
And don't forget you'll get the digital copy as well. You can suggest what colours to use if you like.
If you have your own ideas for something completely customised just get in touch with your idea, and we'll provide a quote.
Prices, starting from only £34,  are inclusive of all the editing work and printing.
If your photo isn't quite ready to be wall art then check out our photo retouching pages to see if we can help out.
Buy your 12" x 16" poster for only £34
Buy your 16" x 20" poster for only £37
Buy your 20" x 30" poster for only £40
Your Shopping Cart
Your cart is empty
some don't like it hot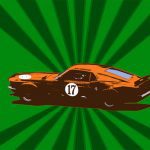 But you shouldn't feel restricted to the iconic Marylin Monroe single and 4-way head-shots of the 1960s, or even a head shot at all! We can turn any photo you choose into a cartoon style drawing or a monochrome movie poster. Just let us know what you'd like to see!
Remember we provide a no-obligation service and are happy to keep working on your image until you are delighted with the result.